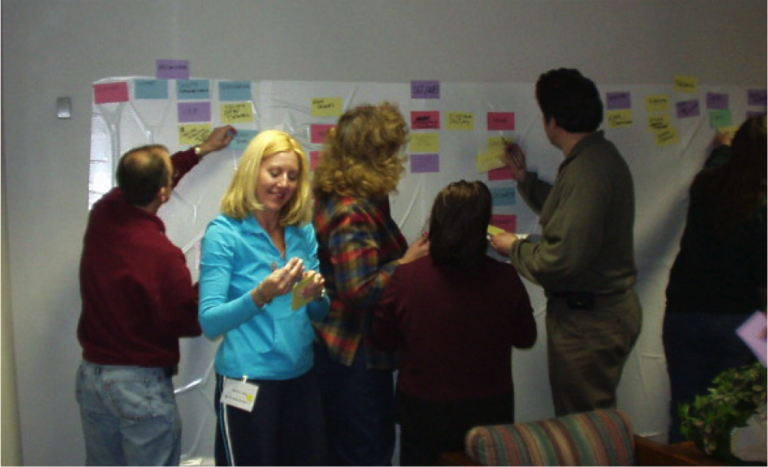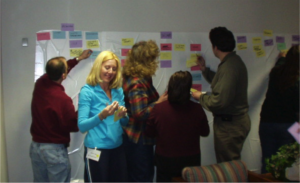 We are experts in
This is a hands-on workshop that will provide participants with the ability to plan and estimate faster and much more accurately.  Prior to the training, PMLG will create a WBS template from one of the most common projects performed at Chubb.  That WBS will be used during the training to demonstrate how to successfully and efficiently plan and estimate projects early in the project lifecycle.
This workshop  consists of  30% lecture and 70% hands-on experience to ensure   attendees have the skill to begin to immediately apply what they have learned when they return.
Prior to the training, PMLG will provide each student with a brief pre-read that describes the Work Breakdown Structure approach to planning and estimating. During the class, each student will have the opportunity to apply what they have learned to one of their own.
Faster and more accurate planning (scope definition; more detail earlier)
Faster product development time (more efficient planning)
Beat the daylights out of your competition (we know they don't use the WBS approach to planning)
Improved quality (helps ensure that deliverables are not overlooked during the early stages of the project…primary cause of quality failure)
Gets everyone engaged in planning and bought into the project…expertise is involved
Ability to delegate at the lowest level deliverables
Can be used in the strategic planning sessions to decompose strategic initiatives into programs and projects…proactively identifying resource and budget requirements and potential risks
Ability to trace client requirements back to the WBS helps ensure that all requirements have at least one deliverable producing that requirement
Much improved estimating earlier in the planning and proposal process (bottom up estimating with more detail; history captured in the WBS for re-use)…prevents going "up-side down" because of poor scoping and estimating
Visibility for the client…for use during requirements gathering as well as during scope change…scope and requirements change has impact on the WBS as well as on the schedule.  Excellent communication tool demonstrating impact of change.
Ability to build a library with stored WBSs of most common projects and used to rapidly and accurately build plans