Boot Camp to Prepare for the PMP® Examination
June 13, 2022 EDT @ 9:00 am

-

June 17, 2022 EDT @ 5:00 pm

$1,795.00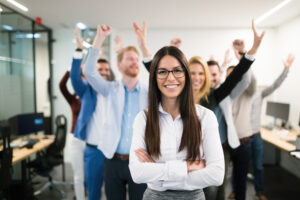 Do you want to pass the PMP® examination on your first attempt?  PMLG can help you do that! For over 23 years, PMLG has provided practical and proven tools and instruction for thousands of project managers who have passed the PMP® examination on their first attempt.  Coupled with PMI's training materials, our training tools, techniques, and highly experienced instructors make all the difference.  While other PMP® preparation courses can be dry, tedious and boring, our training uses the same exciting and knowledgeable instructors that deliver our unique experiential-based training.
During this five-day program you will participate in exercises and games to help you gain and retain the knowledge necessary for successfully completing the examination.  You will participate in a series of practice tests to measure your progress, to help you and your instructor focus on areas that need improvement, and to help you grow your test-taking skills.
PMLG's virtual PMP Exam Prep classes are taught live by our certified and highly experienced US based instructors in an online virtual training environment. There is no need to travel. In the live environment, you will get real-time coaching and answers to your questions. Training materials will be shipped directly to your home. PMLG utilizes a secure Zoom connection for all of our virtual, instructor-led training enabling you to participate from anywhere in the world.
We limit our class size so that our talented instructors can provide one-on-one coaching support to address each student's unique requirements.  Finally, our instructors will share with you practical and proven tips for successfully taking and passing the examination.
Tools and support materials that you will receive during this exciting program include:
PMI's comprehensive class handbook and study guide
PMLG's takeaway memory exercises that you can practice at home
Practice tests covering all study areas and question types
An individualized study plan (if you do not take the examination right away)
Tip Sheets: Proven tips for successfully taking the examination, in an easy to review format
Free telephone/online coaching support from your PMLG instructor
If you take the exam within 30 days of the completion of your course and do not pass on the first attempt, PMLG will provide additional coaching and you may attend an upcoming scheduled class for no additional charge (note that you will be responsible for PMI retesting charges).
PMLG is an authorized training partner for PMI and our instructors are certified to deliver PMP® Examination Preparation training.
Course fee includes class materials developed by PMI,  invaluable supplemental exercises and practice tests developed by PMLG and class delivery by PMLG's ATP certified instructors.
Course fee does not include PMI membership fee, PMP® exam / re-exam fees charged by PMI., PMBOK® (PMI members can download as part of their membership benefits).
Contact Sean Boyle at sboyle@pmlg.com or 678 325 1100
"I couldn't have done it with YOU.  Much appreciation!"
"The practice test questions were outstanding and helped me to focus on my weak areas"
"This course was invaluable to my successfully passing the PMP®!"
"I took the PMP® exam on the last day of PMLG's PMP® Exam Prep Class
and passed with flying colors!  I could not have done it without the training!!"