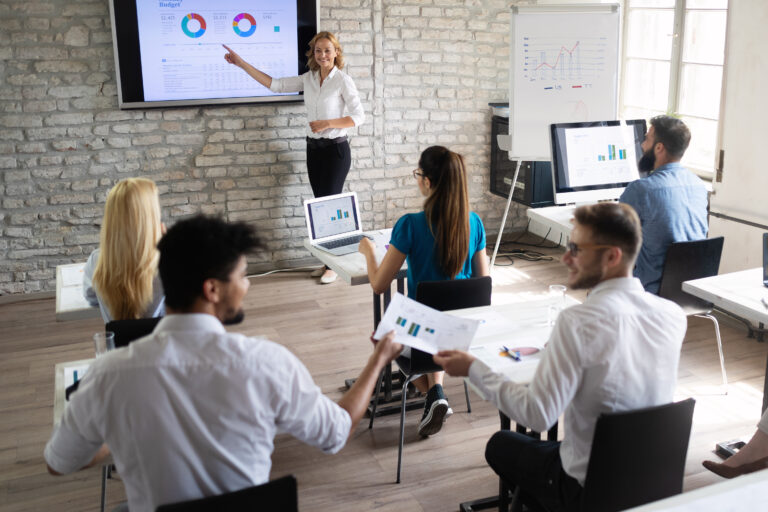 Rapidly develop your project and program leadership skills in this exciting, experiential-based immersion program that provide you with the confidence and skills to lead any type of project or program, including Agile. During this exciting workshop, you will be placed into a realistic program environment where you will apply practical and proven tools and techniques for successfully delivering strategic solutions. You will be provided decision support tools that you can take back and apply to your own projects and programs.  .  You will be placed into a real-world program that will include several types of projects, to include Agile and SixSigma.  Emphasis will be placed on planning and advanced techniques in scheduling, tracking and cost control.  One major project will be utilized throughout the course.  Teams and individuals will be presented with real world situations requiring accurate and timely decisions.  You will receive comprehensive checklists that can be immediately utilized on their own projects.  You will return to your organization prepared to meet time, budget and performance objectives
Working in team environments, you will
Facilitate a project kickoff planning session.
Develop a detailed work breakdown structure  and conduct bottom-up estimating.
Implement project management processes and best practices.
Learn and be tested on advanced techniques for estimating.
Practice advanced techniques for managing the critical path.
Be presented with challenging tracking, scope change, and replanning situations.